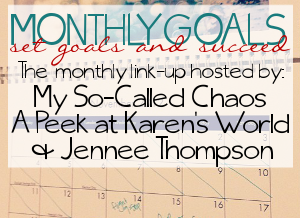 Write three blog posts a week.
Catch up on house work and re-work my cleaning schedule.
Take one day each week to dress better(dress or skirt, hair, and makeup)
Participate in the Guest Post Swap from Chaotic Goddess Swaps.
Go to Church twice.
Make travel plans for Live It Out, the Gay Christian Network Conference.